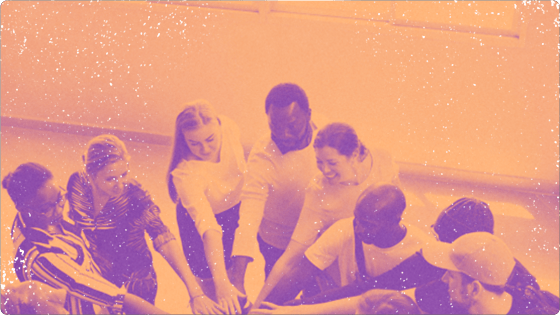 For original article click here
At Rise, we're dedicated to supporting small businesses owners, startup founders, and entrepreneurs in scaling and growing their ventures. In addition to offering free payroll solutions to Canadian small businesses with 20 employees or less, we share lessons and insights into building a successful AND sustainable company. Here is a list of 12 of our top tips for small business owners.
Tip #1
Make decisions that align with your company vision and values.
Having a solid grasp of your company's mission statement and objectives is integral to making decisions that benefit your whole enterprise.
Tip #2
Appreciate the unique position of your freedom to build and create and pivot.
As the pilot of your rocket ship, you have the free reign and creative license to steer your mission and your crew towards new possibilities!
Tip #3
Be present and mindful in your day-to-day grind.
As you fulfill the daily duties of running your small business, be mindful, present, and appreciative of what you and your team are building together.
Tip #4
A solid team is the foundation to a successful business.
Invest in getting the right people in the right roles, and then let your team do their work.
Tip #5
Delegate roles and responsibilities to your team.
As a small business leader, it's important to offset tasks and projects to your employees, lightening your workload as well as making your people feel like an essential part of the business.
Tip #6
Invest in your business by investing in your employees.
Making an investment in your people will not only make them feel valued but will also encourage their own investment in your business. As your business grows, it is important to continue to help your employees grow in their careers along with the business.
Tip #7
Make a habit out of showing your employees you care.
Recognize your people's hard work and show them compassion regularly. Gestures like offering flexible schedules when your employees need time-off make a difference in earning their trust and loyalty.
Tip #8
Start small but dream big by providing your people with the security of a good work environment.
Creating a positive and caring work atmosphere makes all the difference.
Tip #9
Build a relationship with your employees.
Get to know your people, their needs, and their career goals, as this will help them be motivated to help build your company with you.
Tip #10
Celebrate the milestones in your business ventures.
From renting your first office space to processing your first payroll run, the experience of starting and running a small business is filled with important milestones. Take the time to appreciate each new experience together.
Tip #11
Educate yourself on new ways of doing things.
Whether by embracing new technologies or incorporating new ideas from your people, make it a goal to stay at the forefront of new innovations in the business world.
Tip #12
Automate your processes to free up your time and resources.
Find new technologies and tools to help automate tasks and streamline processes. In doing so, you can spend more of your time and resources on growing your business.
Do you have additional tips for small business owners? Let us know on Facebook, Twitter or Instagram — we'd love to hear from you!