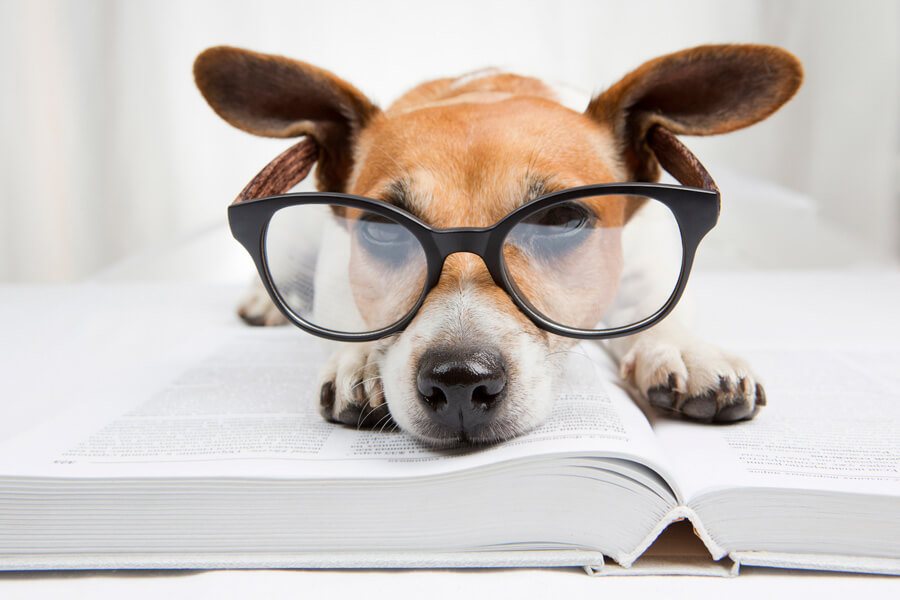 For original article click here
Many people view their pets as full-fledged members of the family. Spot and Snowball often have their own beds, premium-quality foods, a basketful of toys and a special place in their humans' hearts.
Until it's time to go on vacation, that is. Then the family dog or cat is consigned to "watching the fort" at home while everyone else experiences the joy of traveling. Many animal lovers hesitate to take their pet with them because they don't think they'll be able to find accommodations that accept four-legged guests. Others aren't sure how — or if — their furry friends will adapt.
The truth is, including a pet in the family vacation is fairly easy, so long as you plan ahead. Most pets respond well to travel, a fact that isn't lost on the tourism industry. More than 13,000 AAA Diamond properties from coast to coast are pet friendly, and airline bookings for pet passengers are on the rise. Great companions at home, pets are earning their stripes on the road, too.
So if you've been longing to hit the trail with a canine or feline companion, read the tips we offer. You may find that a getaway can be far more enjoyable with than without your pet.
You are ultimately responsible for your pet's welfare and behavior while traveling. Since animals cannot speak for themselves, it is up to you to focus on your pet's well-being every step of the way. It also is important to make sure he conducts himself properly so that other pets will be welcome visitors in the future. Take a look at these pet travel tips to help ensure that both you and your animal companion have a safe and happy trip.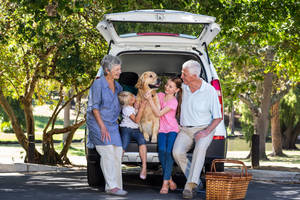 Deciding if Your Pet Should Go on Vacation With You
Your pet is more than just an animal; he's a member of your family. As such, you naturally want to include Spot or Snowball in your vacation plans. Before you pack a bag for your pet too, however, consider these tips.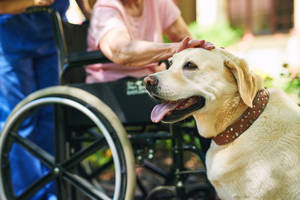 Going on Vacation With Service Animals
Individuals with disabilities who own service animals to assist them with everyday activities undoubtedly face challenges, but going on vacation should not be one of them. Service animals (the accepted term for animals trained to help people with disabilities) are not pets and thus are not subject to many of the laws or policies pertaining to pets.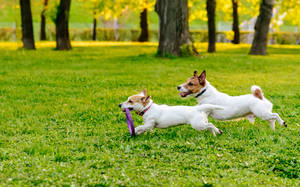 Getting Your Pet Ready for the Trip
Happily, many vacations can be planned to include fun things to do for pets. Trips to parks, nature trails, the ocean or lakes offer exposure to the world beyond the window or fence at home, as well as the chance to explore new sights and sounds. Even the streets of an unfamiliar city can provide a smorgasbord of discoveries for your animal friend to enjoy.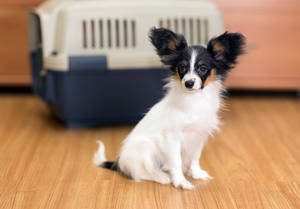 Choosing the Right Carrier or Crate for the Trip
This is one of the most important steps in ensuring your pet's safety when traveling. A good-quality carrier not only contains your pet during transit, it also gives him a safe, reassuring place to stay when confinement is necessary at your destination. Acclimate the animal before the trip so he views the crate as a cozy den, not a place of exile.
Driving With Your Pet
The first step in ensuring your pet's well-being during a vacation is to train her to ride in the car. AAA recommends that you restrain your pet in the back seat of the vehicle to avoid distractions as well as to protect the animal and other passengers in the event of a collision. The front airbag can be deadly to a pet during a crash, even if the pet is restrained. Options for restraints include harnesses and crates that can be strapped down.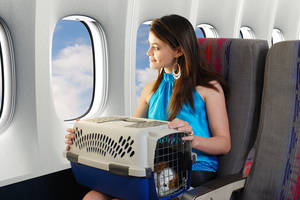 Keeping Your Pet Safe During Air Travel
Service animals are normally exempt from most of the regulations and fees specified below. Check policies with the airline when making reservations. Opinion is divided as to whether air travel is truly safe for pets. Statistically, it is less dangerous than being a passenger in a car, but some experts warn of potentially deadly conditions for animals. The truth lies somewhere in between: Most pets arrive at their destination in fine condition, but death or injury is always a possibility. Before you decide to travel via airline flights, know the risk factors and the necessary precautions to keep your pet safe.
Tips for Pet Friendly Travel Destinations
How well you and your companion behave on the road directly affects the way future furry travelers will be treated. Always clean up after your pet and keep him under your control. This is not only a courtesy to fellow human travelers; it's the surest way to enjoy a safe and happy vacation.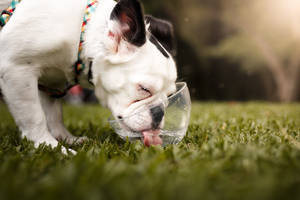 What to Do in Case of a Pet Emergency
Unfortunately, no matter how well you prepare to travel with your pet, sometimes accidents happen. Knowing what to do if your dog, cat or another animal has an emergency during your trip is essential for your pet's safety and for your own peace of mind. The two most common emergencies are heatstroke and hypothermia.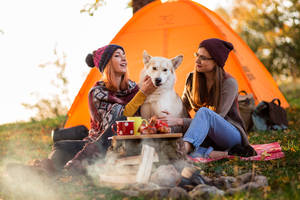 Taking Your Pet to the Great Outdoors
Travelers planning on adventure travel such as a camping vacation should make some additional preparations. Check in advance to be sure your pet is permitted at campgrounds, parks, beaches, trails and anywhere else you will be visiting. If there are restrictions—and there usually are—follow them. Remember that pets other than service animals usually are not allowed in public buildings.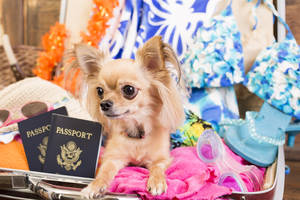 Traveling Between the United States and Canada When You Have a Pet
Traveling across the international border with your pet—either from the United States into Canada or from Canada into the United States—should prove largely hassle-free, although some basic regulations need to be kept in mind, including if you are using international flights instead of driving. All U.S. and Canadian citizens traveling for vacation between the United States and Canada are required to show a passport or other accepted secure document. For additional information about secure documents visit www.travel.state.gov or phone (877) 487-2778.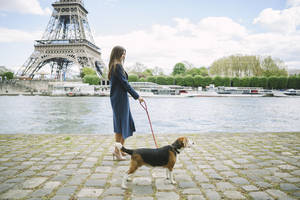 International Travel With Your Pet in Tow
If you plan to travel abroad with Spot or Snowball, prepare for a lengthy flight and at least a short quarantine period. Be aware that airline and animal workers in other countries may not be bound by the same animal welfare laws that exist in the United States and Canada. Contact the embassy or consulate at your destination for information about documentation and quarantine requirements, animal control laws and animal welfare regulations. With your pet's welfare in mind, now is not the time to search for cheap plane tickets—remember, you get what you pay for.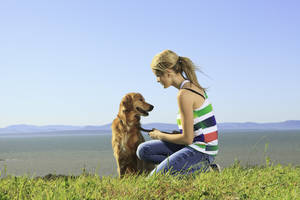 How to Prevent the Loss of Your Pet While You Travel
If you decide to travel with your dog or cat, you must take safety precautions to ensure they stay safe and do not escape. Remember, even well-trained animals might run if they become spooked or overly excited about a new environment. Searching the woods or an unfamiliar town for a missing pet is easily prevented by following these helpful tips: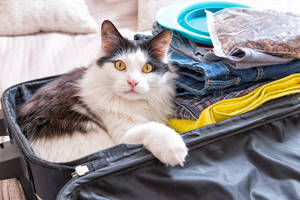 How to Choose a Sitter or Kennel if Your Pet Doesn't Travel
Unfortunately, not all pets are suited for travel. Some dogs get too anxious around new people or situations to be safe while they travel. Many cats prefer the comfort of home as well. If you have a nontraditional pet, it is even less likely that you'll be able to take them with you to your destination. In these cases, you may need to hire a pet sitter or reserve space at a kennel.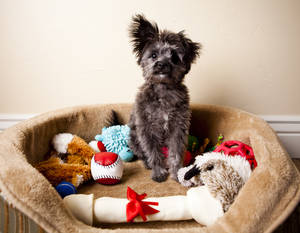 What to Pack When You Travel With Your Pet
Your vacation will be much more relaxing if you have everything your pet needs while you're away. Just like you'd pack your own suitcase and one for each of your children, it is important to pack your pet's things when you intend to travel with him. Don't forget these essentials.
How to Choose Your Pet Insurance
Just like their owners, pets can experience major medical problems at some point in their lifetime — even those that live indoors. And if illness strikes while you're on the road, it may be necessary to obtain care quickly. As a result, more and more people who travel with their devoted companion are considering pet health insurance.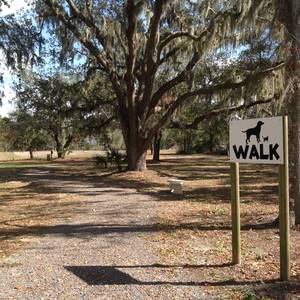 Inspector Picks: Southeastern Pet-Friendly Lodgings
Do you ever wonder, "Can I take my pet on vacation?" Stop wondering and start planning your trip with your four-legged friend. Book a room at one of five favorite pet-friendly lodgings located near the beach or in the mountains. These Southeastern pet-friendly hotels are in close proximity to walking trails or a dog park and some welcome pets with a treat. So bring Spot and find adventurous things to do together.Need more pet travel planning tips? Check out AAA.com/PetTravel to learn about helpful tips and resources to make traveling with your pet even more enjoyable.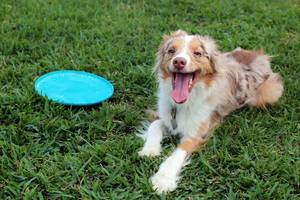 9 Pet-Friendly Vacation Ideas in the Pacific Northwest
AAA knows a thing or two about planning trips with the whole family in tow—including dogs! From paw-approved restaurants to hotels that embrace furry travelers, we've got you covered with expert recommendations and tips. Here are a few of our favorite spots for pet-friendly vacations in the Pacific Northwest. (For even more ideas, check out AAA's Pet Travel website.)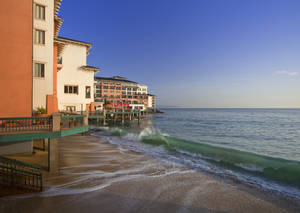 7 Luxury Hotels for Your Big Sur Road Trip
Sparsely populated and carefully preserved, this region offers not only amazing scenery but also fun things to do along the way. Scenic hiking trails in Whether you're planning a family vacation or a romantic getaway for two, California's Big Sur coastline will provide a stunning backdrop for a memorable trip. Stretching from Carmel-By-The-Sea south toward San Simeon, State Route 1 follows a twisting, two-lane path between the rocky cliffs of the San Lucia Mountains and the sparkling surf of the Pacific Ocean.Though nature is the star of this region, that doesn't mean you have to rough it when it comes to accommodations. At the north end of this drive trip are several AAA Four Diamond hotels with luxurious amenities, fine dining and recreational activities, as well as proximity to fun attractions such as the Pfeiffer Big Sur State ParkMonterey Bay Aquarium. There's also another scenic drive to explore, the wind along the banks of the Big Sur River and through groves of redwoods and meadows where you may spot black-tailed deer. Julia Pfeiffer Burns State Park17-Mile Drive offers trails through redwood forest, along creeks, to coves and waterfalls. Andrew Molera Park, the largest on the Big Sur coast, offers biking and horseback rides along its trails, as well as a beach that's a popular surfing spot..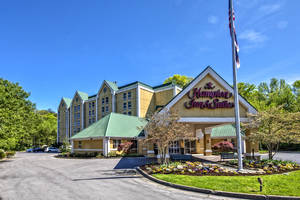 Inspector Picks: Pet-Friendly Places to Stay and Eat in Tennessee
Check out Whether exploring Great Smoky Mountains National ParkAAA.com/PetTravel to learn about helpful tips and resources to make traveling with your pet even more enjoyable. or enjoying a road trip down scenic I-24, Tennessee has a lot to offer. If you're traveling with a pet, here are some of our favorite places to stay and eat that will welcome your furry friend as warmly as they welcome you.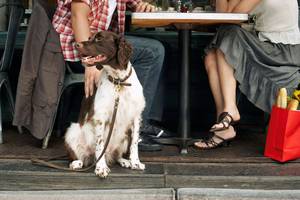 Inspector Picks: Pet-Friendly Restaurants
Fun things to do with your furry friends on vacation doesn't have to stop when it's time to decide where to eat. Some of the best restaurants across the country are pet friendly; so bring Spot, but don't be tempted to give him table scraps. Need more pet travel planning tips? Check out AAA.com/PetTravel to learn about helpful tips and resources to make traveling with your pet even more enjoyable.