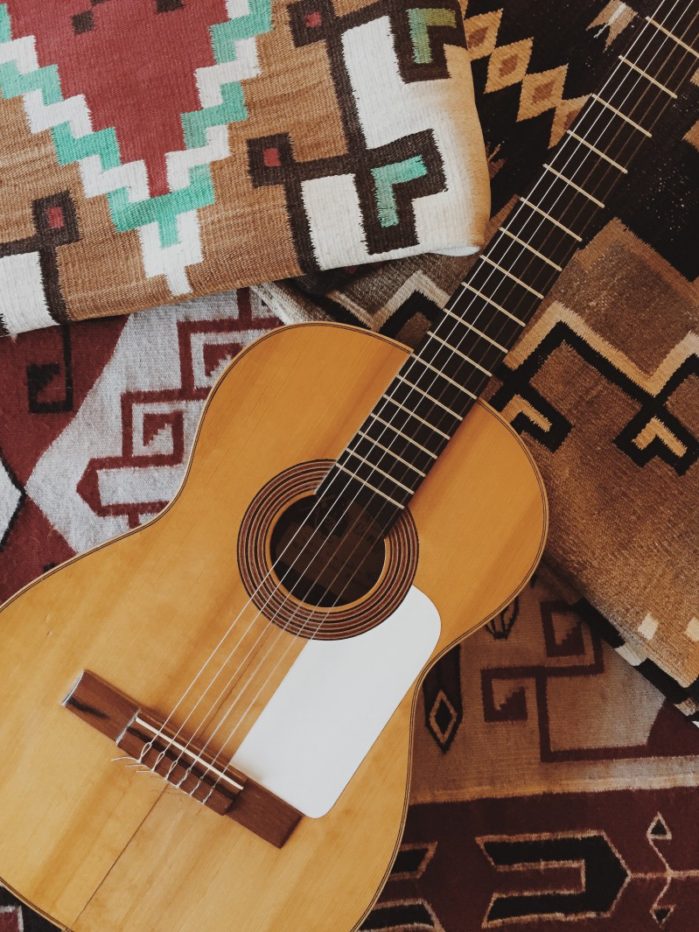 For original article click here

Today we'll review what Mohawk SmartStrand is and isn't, how it works and doesn't, and which vacuums you'll want to clean it well.
One of the leading styles of new carpet on the market today is Mohawk's SmartStrand. It's a kind of broadloom carpet designed to resolve, or at least mollify, some of the most frequently launched complaints about carpet quality: durability, softness, resistance to stains, and ecological friendliness.
We've reviewed a range of synthetic fibers, including nylon, polyester, and olefin, as well as carpet styles like berbers, saxonies, friezes, and cut and loops. Today we're going to cover some of the most frequently asked questions about SmartStrand, including what it is, what advantages it offers, which disadvantages it suffers from, how it fares with pets and children, and how to care for it effectively with carpet cleaners and vacuums–especially since not every vacuum cleaner is SmartStrand compatible.
SmartStrand is made from an artificial  fiber, triexta, which is a PTT polymer also known as DuPont Sorona. The fiber dates back to 2009 and is from the company that brought us nylon, a fiber found in carpets throughout the country (not to mention clothing). The differences in triexta fiber are primarily tied to its durability, softness, stain resistance, and eco-friendliness; these factors, along with a healthy amount of marketing by DuPont, have led to its rapid adoption in high-end carpeting circles as well as its emerging popularity as a synthetic alternative to the current nylon and wool-based options. SmartStrand is also available in a range of contemporary colors and styles.
As noted above, SmartStrand  has a reputation for durability and performance. Mohawk has spent a considerable amount of time and effort building that reputation in various ways. For example, the carpets include warranties that span 15 to 25 years guaranteeing fade resistance, retention of texture, and superior wear. Mohawk has also exposed the carpet to extreme conditions in a range of publicity stunts, including adding the carpet to a rhinoceros enclosure in a zoo for weeks, encouraging guests to spill condiments on the fabric, and lining finish lines of obstacle courses with it. After each challenge, Mohawk cleaned the carpet via hot water extraction to show just how well the carpet resisted staining and soiling. In fact, SmartStand carpets also include lifetime stain and soil warranties, reflecting the quality of design that has gone into their construction.
Besides durability, the carpet also scores high marks for softness. As one of the new "soft fiber" carpets, its fibers feel softer than those from traditional carpets. This softness will naturally vary with styles and piles; the softest will be the longer and looser piles. Their newest line is the SmartStrand Silk, which is particularly marketed due to its softness and plushness underfoot.
Eco-friendliness is yet another SmartStrand advantage for those with environmental concerns (which, given the fact that we share the same planet, is essentially all of us at one level or another). Up to 37% of the carpet comes from corn glucose instead of petroleum, which also means the carpet contains fewer chemicals and less chemical off-gassing. The carpet doesn't need as much energy to produce as do nylon carpets and it's a much smaller producer of VOCs and potential allergens and toxins.
More broadly, most customers report high levels of satisfaction with the durability and stain resistance of the carpet with low rates of complaints; it's hard to complain when you've got a multi-decade warranty backing up your carpeting.
Perhaps the most significant disadvantage of SmartStrand is that it can be difficult to vacuum. This will be discussed further below. Additionally, it can be hard to find SmartStrand everywhere since it's a relatively newer style of carpet, which can lead to some distributors charging a premium for it despite the fact that it costs less to produce than many traditional carpets.
In a word, yes. The durability of SmartStrand has been discussed above, and you'll be happy to learn that this durability extends to when the carpet is used by children, cats, and dogs. Part of what makes it a particularly child-friendly carpet is the fact that it is less likely to off-gas and trigger allergies in children. Similarly, due to its higher levels of stain resistance, food and drink spills, vomit, urine, and feces from children and pets alike are less likely to embed themselves into the carpeting, which makes the carpets very parent sanity-friendly.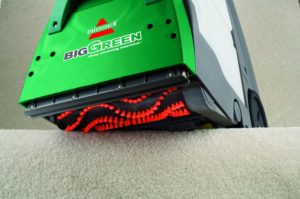 If you want to clean your SmartStrand, you'd be smart to get a Big Green.
Cleaning SmartStrand with carpet cleaners is relatively easy; a good carpet cleaner like the Bissell 86T3 Big Green will be able to extract pretty much any kind of stain or soiling a normal (or abnormal) home can inflict upon it. It's not cheap, but it's the carpet cleaner we recommend over and over again because it works in a way that most other carpet cleaners simply don't, and it'll keep on working for decades with minimal maintenance.
The Miele Soft Carpet is a good choice for cleaning SmartStrand (and pretty much every other) carpet.
That said, you don't need to bring out the carpet cleaner every single time you want to clean your SmartStrand. As noted above, many vacuum cleaners have trouble cleaning it due to the high levels of fineness of the fibers and the much higher number of fiber strands than normal carpets.
SmartStrand Silk, for example, features around three times as many fibers as a normal carpet. This makes these carpets much more dense, and normal vacuums frequently just can't push through them without far more force than most people are willing or able to use. This is where a vacuum like the Miele Complete C3 Soft Carpet comes in. It has the flexibility in height and power to clean pretty much any carpet, no matter how soft or thick, and that includes SmartStrand carpets. It's not cheap, but a lifetime carpet deserves a lifetime vacuum, and as our review notes, the Soft Carpet is a buy-it-for-life vacuum.

You can buy the Bissell 85T3 Big Green carpet cleaner here on Amazon. You can buy the Miele Complete C3 Soft Carpet here.

Canadians can buy the Miele Soft Carpet here and the Bissell Big Green here.
If you find our research on PMC helpful, you can follow our efforts to keep maniacally reviewing home cleaning tools by shopping through our links above. We promise to keep fighting the good fight against every horror children, animals, and grown, yet messy humans can inflict upon a clean home.